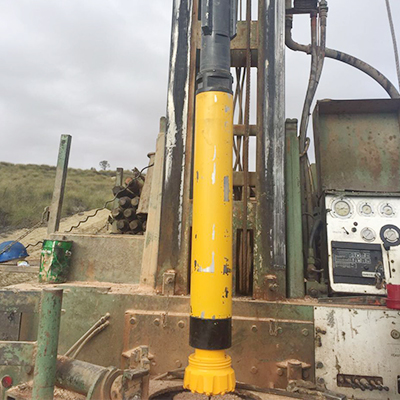 Country: Spain
Industry: Water Well
Client Name: Riccardo
Time:7/4/2016
Client Description:
Riccardo's team has been focusing on water well drilling engineering and needed to drill a 205-meter deep water well, facing the sandstone rock formation. Since the beginning of its activities, they have been facing a need for the high drilling productivity and the best cost-benefit rate possible.
Overview:
The customer used an FG 06-Fergel drilling machine equipped with Atlas Copco's 28 bar compressor. In order for the customer to have the desired performance according to his need, it was recommended that he used the DHD 360 DTH Hammer and DTH 6 1/8" flat face bit.
Results:
Drilling time: drilling in two hours for 90 meters deep and 45 meters per hour.Using competitor's hammers and bits under the same conditions and design specifications, customers can did the same operation taking every 5 hours, meaning a speed of 18 meters per hour.
Speed increase versus competitor: 250%